The man, the myth, the uh, well, I guess just the plain Paul Chin.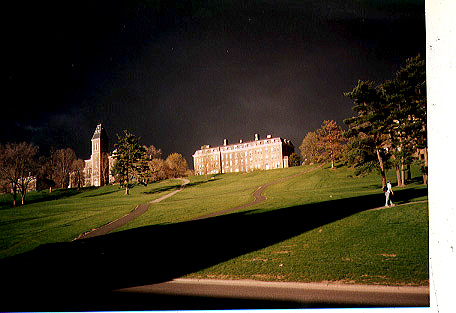 Cornell Skyline (Spring 1998)
Updated: June 10, 2000
(I'm working on keeping it updated)
---
May 27, 2000: OK, so it's been over a year since I finally promised to add to my web page, so I've decided to add A LOT of pictures. My life has really had its' ups and downs, and many things have changed, so I hope you like everything. A lot of the shit that I said I was going to update for the most part I've scrapped (the Doonesbury and X-Files pages), and added pictures from Air Products and Chemical Engineers, plus the ever-eventful Alpha Phi Omega.

May 23, 1999: Decided to put all my rants on my biography page, after the little bio.
I also found this really cool comic strip by Mother Goose and Grimm (thanks Phill)

---
I ripped off this revolving picture from Chad (thanks btw):

E-mail me if you're bored, want to ask me out on a date, or want to hire me for a job.

There is a guestbook. Apparently it's not popular because NO ONE ever signs it, but I keep it around for novelty value.